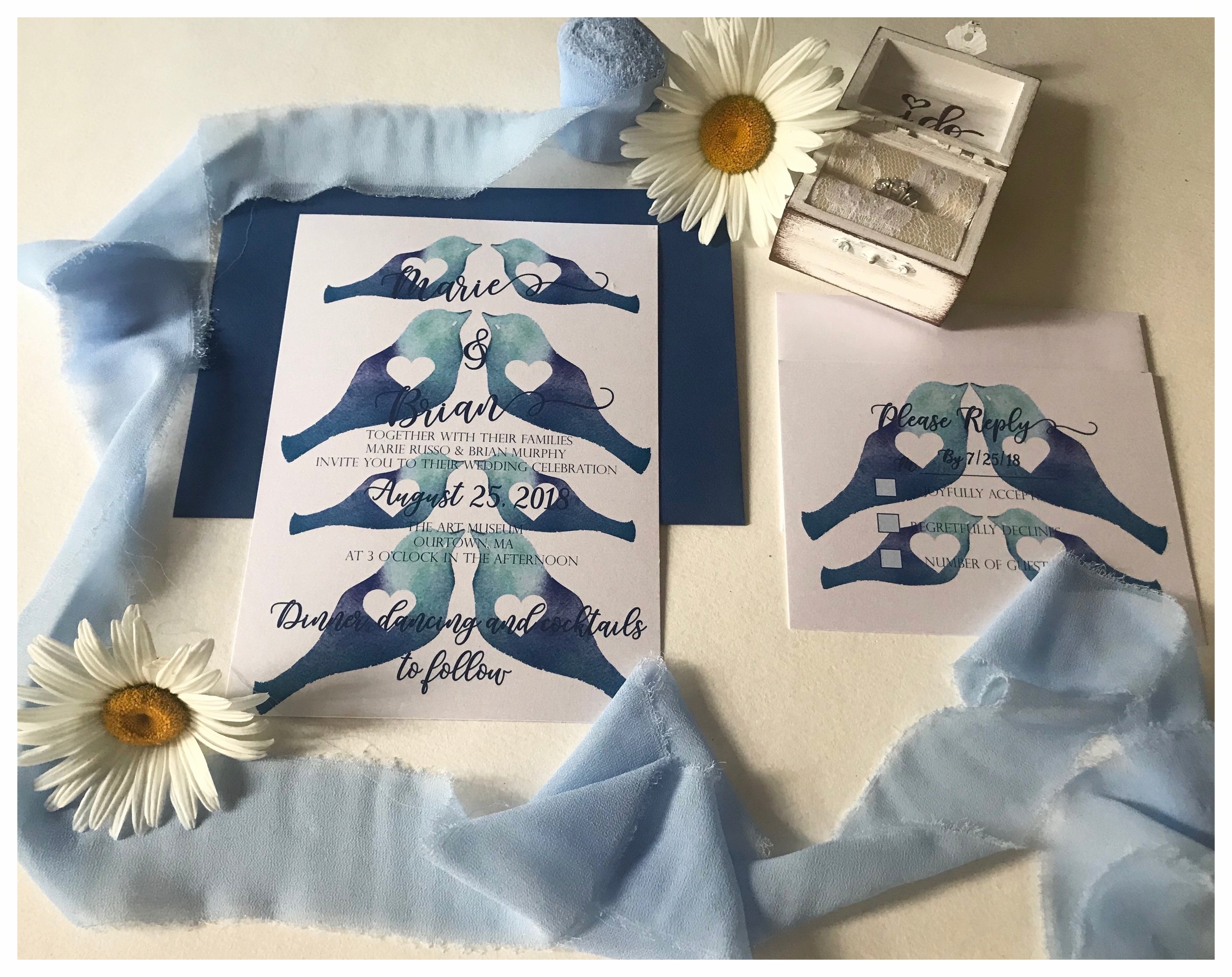 The Love Birds Wedding Invitation Collection
The Love Birds Collection Invitations are A7 (5 x 7) in size with 4 Bar (3.5 x 4 7/8) reply cards. They are printed on a Luminescent Pearl Ice Card Stock and in the photo are paired with a Navy Blue envelope and a Pearl Ice envelope, The Shimmer from the Pearl Ice card stock gives this design the perfect amount of sparkle.
We can work together to build this collection to include any other stationery needs you may have.
Plain White Envelopes are included.